Posted in: Uncategorized | Comments (0)
Avi Resort & Casino     10000 Aha Macau Pkwy, Laughlin
City Maytag     911 N. Lake Havasu Ave, LHC
Edgardo Jewelers     2121 McCulloch Blvd., LHC
Frontier Communications LHC     1021 N. Lake Havasu Ave., LHC
Gear Up Motorsports     308 London Bridge Road, LHC
Havasu Furniture & Bedding, 1607 Mesquite Ave., LHC
Herb's Herbs     2026 McCulloch Blvd., LHC
Jack's Auto Parts     1551 S. Palo Verde Ave., LHC
LHC Chamber of Commerce      314 London Bridge Road, LHC
Little Caesars Pizza     34 Lake Havasu Ave., LHC / 3269 Maricopa Ave, LHC   www.facebook.com/littlecaesarslakehavasu
Martin Swanty Hyundai    4180 Stockton Hill Road, Kingman
Mattress Land & Furniture     4575 HWY 95, Ft. Mohave
NFP Insurance – Mike Carr    2250 McCulloch Blvd, LHC
Mills Brother's Sleep Center    1675 Mesquite Avenue, LHC
www.MillsBrothersSleepCenter.com
Napa Auto Parts     1525 Paseo Del Sol, LHC
Martin Swanty Chrysler    2620 E. Andy Devine Ave., Kingman
Patio Paradise    1701 Mesquite Ave., LHC
Pro-Therapy      1948 Mesquite Ave., LHC
Sam's Shooters Emporium    2183 McCulloch Blvd., LHC
Red Onion     2013 McCulloch Blvd., LHC
Mohave County Pools    2005 Swanson Ave., LHC
Vickie's Jewelry     2018 McCulloch Blvd., LHC
Homestyle Furniture    3280 Stockton Hill Road, Kingman
Paws & Claws Animal Care     2715 Maricopa Ave., LHC
Campbell Cove 1 Stop    1521 Industrial Blvd., LHC
Mesquits Janitorial Supply     2886 Sweetwater Ave., LHC
www.MesquitsJanitorialSupplies.com
The Turtle Grill At The Nautical Beachfront Resort    1000 McCulloch Blvd., LHC
The Island Golf Course At The Nautical Beachfront Resort     1040 McCulloch Blvd., LHC
RULES
Open to all persons.  No purchase necessary.  Children under the age of 18 years must be accompanied by legal guardian to redeem cash prize.  One entry per person, per location, per week.  Individual limited to one grand prize of $500 regardless of multiple entries on multiple radio stations.  Employees of sponsoring radio station are ineligible.  Employees of participating businesses are eligible only at businesses they are not employed.  Winners will be drawn and notified by December 9, December 16, and December 23, 2013. One finalist from each participating merchant will be drawn by participating merchant randomly each Friday from box(s) located at participating merchants.  Each participating merchant's weekly finalist will be put into a separate box where the weekly winner will be drawn randomly. Winners will be called at number given on entry slip and will be notified where to pick up their winning check on the next business day.  December 24, 2013 will be the final day for winners to claim their prize.  All entries give Radio Central permission to use their names, photos or likenesses.  All decisions of Radio Central are final.  List of winners will be made available on our websites or at 1845 McCulloch Boulevard, Suite A-14, Lake Havasu City, Arizona, during regular business hours (8AM-5PM Monday thru Friday).
office @ December 4, 2013
Posted in: Uncategorized | Comments (0)
Be a part of this year's Christmas tree lane home display Tour!  Register your address so the entire community can drive past to admire your Christmas display and say "Thank you" for the time and effort you spent decorating your home.
Registration Deadline is Friday, December 6th.  Name, addresses, also a map will be published in the local newspaper, the White Sheet, KJJJ, KNTR Talk, KVYL and KNTR Sports websites on or before Sunday, December 15th.  Decorations must be displayed December 15th and up through January 1, 2013.
Contact Radio Central for more details at 928-855-9336 or email Traceye@MyRadioCentral.com
Name:
________________________________________________________
Address & zip:
________________________________________________________
Nearest Cross Street:
________________________________________________________
Description/theme:
________________________________________________________________________________
________________________________________________________________________________
office @ December 4, 2013
Posted in: Events | Comments (0)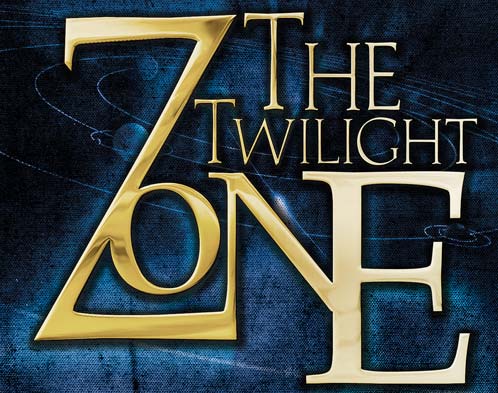 Every Sunday Night – 7-8 PM
Travel to Another Dimension
Tune In To KNTR 106.3 FM To Listen To
The Twilight Zone

office @ February 21, 2013